You can book our small meeting rooms, our project room, and our "Guld stue". Read about the different rooms below.
The small meeting rooms
(includes meeting room 51, 41, 39, 55)
These rooms are perfect for group work or smaller meetings. The rooms can be booked for maximum 5 hours at a time. Anyone is  free to use the rooms, if they are not booked.
Gul stue
The name translates to "Yellow livingroom". Usually Gul stue is part of the kitchen, but can be separated from it with a partition wall and used separately. The room can be booked for bigger arrangements such as big meetings, general assemblies or lectures. NOTE: if you book Gul stue, you have not automatically booked the kitchen as well. The two things has to be booked separately!
Gul stue includes
A screen and a projector
6 big 4-man tables and chairs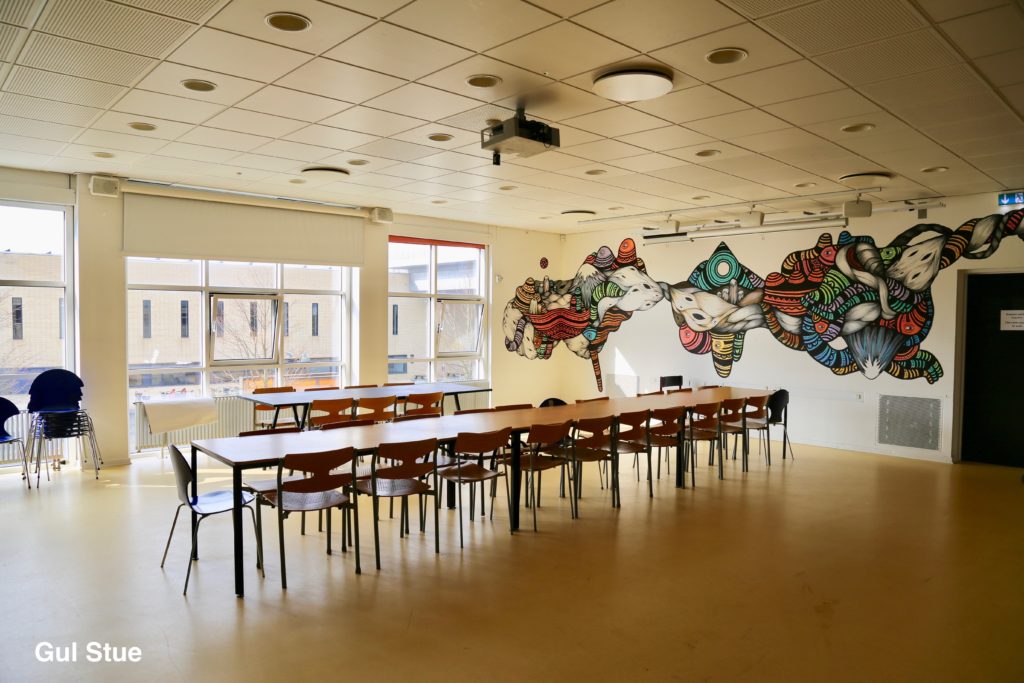 The project room
Suitable for bigger meetings where more than ten people have to fit around the same table, or for workshops. The room includes notice boards and a white wall suitable for a screen and a projector (These are not permanently in the room, but can be borrowed from the Studenthouse). In general the room cannot be booked by smaller groups.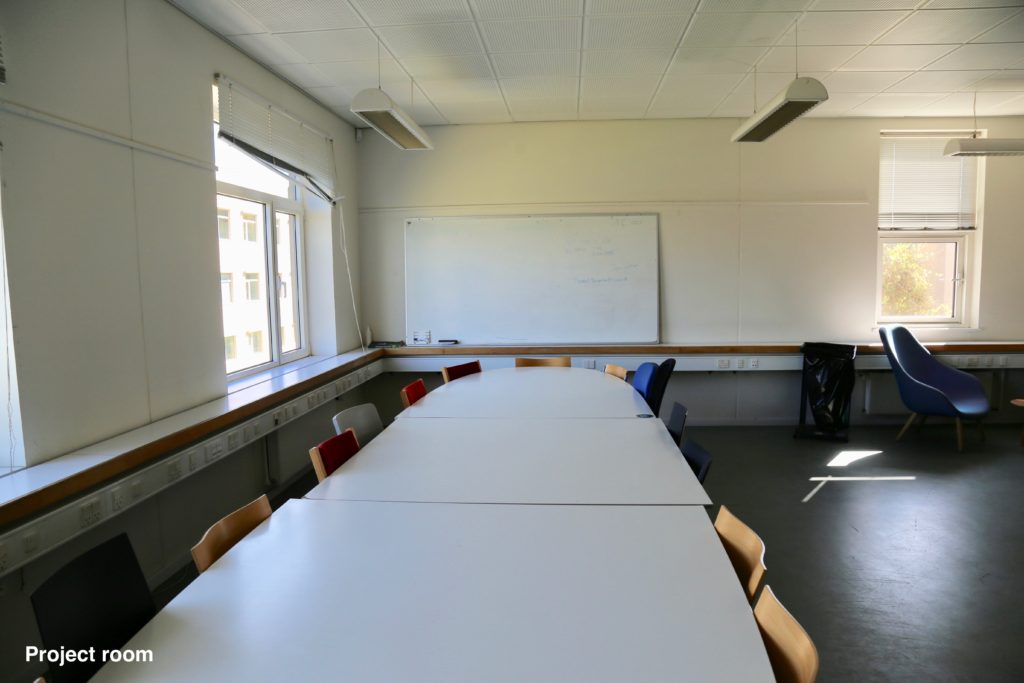 The kitchen
NOTE: 7/4 2018: THE KITCHEN CANNOT BE BOOKED AT THE MOMENT
For a long time, it has been a problem that people, using the upstairs kitchen in the Studenthouse, have not been taking responsibility for the use of it which is why the Studenthouse Board has decided to empty and close the kitchen indefinitely.
** The Studenthouse reserves the right to reject bookings that we do not find suitable for the rooms. Under normal circumstances the maximum booking time is five hours, but committees can in certain cases be granted more time. Send a request to booking@studenterhusetruc.dk if your wish to book the rooms longer.
Map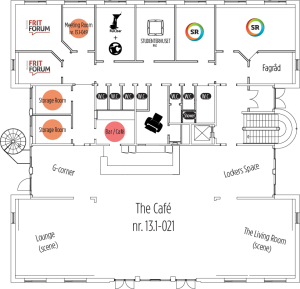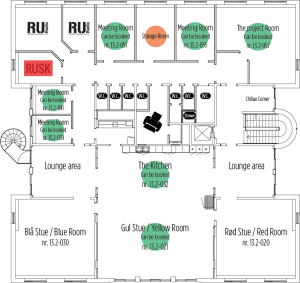 Questions?
If you have any questions you can always contact us at booking@studenterhusetruc.dk
NOTE: rooms has to be reserved at our website, not over email. So only write if you have questions or problems with your bookings.
This post is also available in: Danish