Do you have something left over, a couch, some books, some kitchen equipment, 500 kr. in 25-ører or something completely else? Do you know someone who are moving and have to get rid of some furniture? Or did you not sell all your old junk at the flea market last weekend? Then we might be interested in helping you with it.
In Studenterhuset RUC we are great admires of reusing things and we'd love to hear from you if you should feel like supporting us with everything from furniture to a binder or some stamplers.
Send us an email at kontakt@studenterhusetruc.dk and tell us what you would like to donate.
Thanks in advance!
Thanks to…
From Studenterhuset RUC we would like to sent out a great thank you to the following persons, who already has donated stuff to us:
Marie Spanggård (Designing Studenterhuset RUC's logo)
University Director Peter Lauritzen (Espresso maschine)
Ernst Goldschmidt (Books and bookcases)
Jens Jørgen Lykkegaard (Europallets, binders and chairs)
Roskilde Universitetsbibliotek (Old books)
Solidaritetsbar at RUC (Fire place)
Lasse Ancher (Carpet)
Lasse Vogt-Nielsen (Movie posters)
Thor Bill (Couch, Chair og Europallet-table)
Mie og Martin (Room divider og bookcase)
Institut for Society and Globalisation (Table tennis)
Per Nielsen and Anita Ringsing (Couch)
Mathias Lorentzen and Lea Kiilsholm (Couch)
Theis Lykkegaard (Carpents, couch and armchair, table, floor lamp and a lot of mixed kitchen tools)
Anna and Christoffer (Couch table and floor lamp)
… do you wanna be the next on this list?
Sponsorer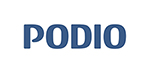 With the power of Podio, our simple CRM software our team can effectively work together from anywhere, to escape email overload, alleviate document chaos and much more. Get structured with Podio's easily modified workspaces and apps, so you and your team can work the way you want to.